Support the 2016 California Motorcycle Unification Rally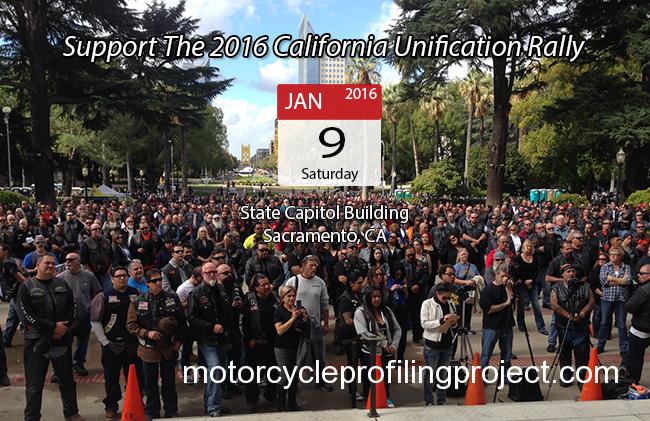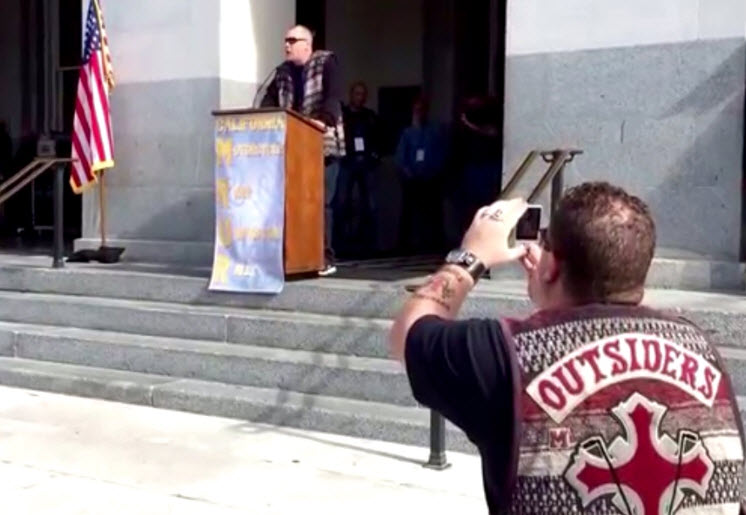 The California Motorcycle Unification Rallies on the steps of the Capitol in Sacramento in 2014 and 2015 are a testament to the type of person power commanded by the motorcycle community, both clubs and independents.
With great anticipation the third annual Motorcycle Unification Rally is scheduled to take place Saturday, January 9th.
The voices of the community are magnified when literally thousands gather on the lawn of the Capitol in solidarity making it more possible to achieve political and legislative goals.
In 2015, a grassroots supported anti-motorcycle profiling bill advanced farther in the state legislature than anyone thought it would. Although the legislation did not pass into law in 2015, it did create more awareness about the issue and proof that the grassroots motorcycle rights movement in California can unify behind a common cause. Even more can be achieved in 2016.
As stated, thousands of motorcyclists have attended the California Unification Rallies and there is every reason to believe that that trend will continue. In addition to many independents, there has been heavy motorcycle club member participation further validating the benefit a mobilized club community brings to a unified motorcycle rights movement.
The spirit of unification and community pride is undeniable. And when one Oakland club brings over a thousand bikes in its pack it's also impossible to ignore!
Masses of people magnify the messages and demands of the community. It is no coincidence that an anti-motorcycle profiling bill was introduced in 2015 and received a recommendation to pass from the policy committee adjudicating it. Although it has been stuck in a fiscal committee since, the fact that the legislation moved as far as it did is an extremely positive sign. There is absolutely no reason that this success cannot be built upon and propelled forward.
Those working so hard in Sacramento, feet on the ground, are representing the interests of thousands of motorcyclists.
The most effective way that motorcyclists in California can contribute to these efforts is by showing up and participating. Show up to the Capitol during community rallies and events.
Participate in organizations like the COC, ABATE and the US Defenders. And reach out to your elected officials and communicate the concerns of the community, direct and informed.
As the movement continues to develop an organized and solidified pattern of evidence demonstrating that profiling is pervasive and widespread, the probability that more legislators will support the effort will continue to increase. Events like the Motorcycle Unification Rallies in California are an ideal demonstration of effective strategy made possible through a commitment to show up and be heard. These events can irrefutably increase the probability of receiving legislative relief.
Remember there is no democracy without participation.