Education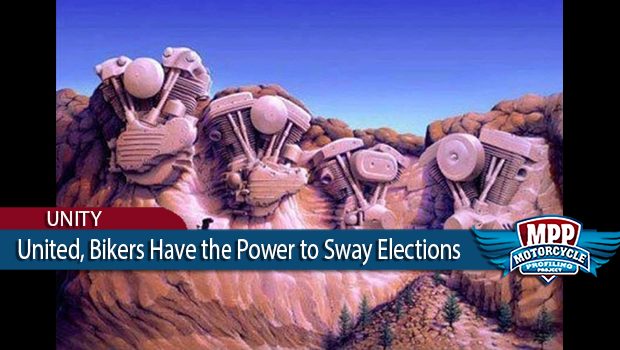 Published on August 23rd, 2016 | by David "Double D" Devereaux
0
8.6 Million Motorcyclists Vote. Holding the Power To Sway Elections
As we approach national elections in November, why is the opinion of the motorcycling community so important?  The answer is simple. Motorcyclists represent a massive and powerful voting block with the ability to sway national elections. The vast majority of this demographic are registered and active voters. According to the National Motorcycle Profiling Survey 2015-16 (NMPS), 86% of motorcyclists have voted in a national election within the last 10 years.  The American Motorcycle Association estimates that there are 10,000,000 registered motorcyclists in America. That means motorcyclists comprise nearly 7% of the active voting population.  Many elections are decided by a smaller margin, including the 2012 presidential election. Elected officials would be wise to take note that issues of discrimination and profiling are among motorcyclists greatest concerns.
86% of Motorcyclists (8.6 Million) Vote
The NMPS shows that the vast majority of motorcyclists are active voters and participate in US elections. According to Creative Research Systems, the NMPS, with 5,000 participants, has a 99% reliability rating and a margin of error of 1.4%. There is a 99% chance that the survey results translate to the entire target population with a 1.4% margin of error.  86% of 10,000,000 registered motorcyclists in America is 8.6 million motorcyclists that are active voters in the United States.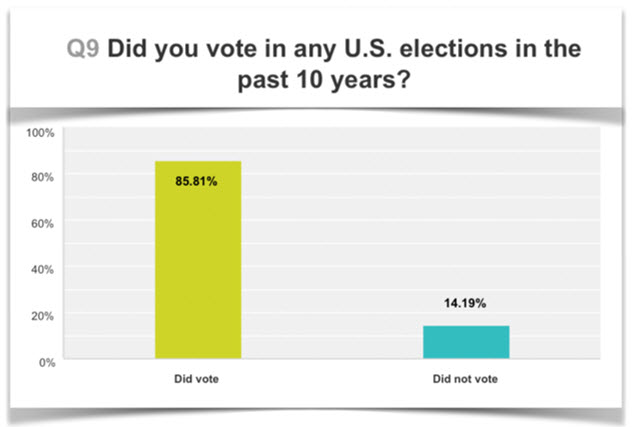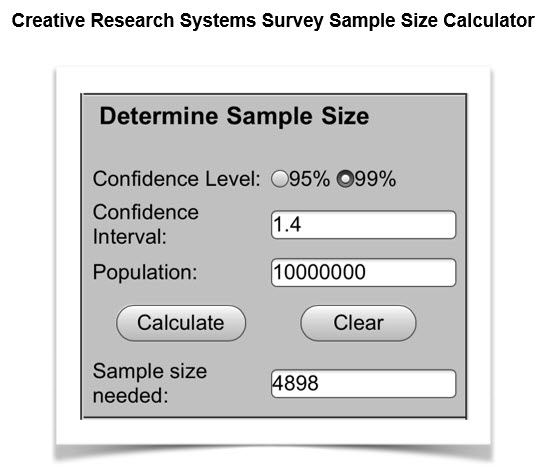 Motorcyclists Comprise 7% of Active Voters, Enough To Sway Elections
According to The Center for the Study of the American Electorate, 127,000,000 individuals voted in the national elections in 2012. Using the last national election as a benchmark, 8.6 million voters represents almost 7% of the active voting population. And 7% is large enough to impact the outcome of many national elections.
Consider the last race for President.  Obama received about 5 million more votes than Romney.  Motorcyclists could cover that difference with 3.5 million votes to spare.
In addition to the presidential race, a total of 469 seats in the U.S. Congress (34 Senate seats and all 435 House seats) are up for election on November 8, 2016. A total of 1,210 (61.4%) of the country's 1,972 state senate seats and 4,710 (87.0%) of the country's 5,411 state house seats are up for a vote as well. Altogether, 5,920 (80.2%) of the country's 7,383 state legislative seats are up for election during the presidential election year.
Motorcyclists can have a dramatic impact on the upcoming election. And elected officials can help secure the motorcycle vote by listening and responding to the legislative demands of the community.
What Issues Do Motorcyclists Care About?
Aside from traditional issues like safety and helmet choice, the NMPS 2015-16 suggests that most motorcyclists are very concerned with police accountability, discrimination and profiling.  50% of motorcyclists surveyed have been unjustifiably stopped while riding their motorcycles, which translates to 5 million Americans.
Legislative demands being made by motorcycle rights organizations echo these findings.    Many states are following Washington and Maryland's lead, the only states with laws addressing the issue, pursuing legislation at the state level. There is also a national coalition of motorcycle organizations that have secured sponsorship for H. Res. 831, which calls for states to implement anti-motorcycle profiling laws. The Motorcycle Riders Foundation, in cooperation with the MPP, the National Council of Clubs, and the National Coalition of Motorcyclists are all working together to secure protection for motorcyclists at the state and federal level.
Conclusions
If politicians realized the impact motorcyclists had on elections in the U.S., then policies protecting motorcyclists would materialize more rapidly. The Center for the Study of the American Electorate says only 57.5% of eligible voters turned out to vote in 2012. The 86% voter participation among motorcyclists is far higher than the general voting population.
Res. 831 provides an opportunity for elected officials to prove they embrace civil liberties for motorcyclists and potentially earn 7% of the active vote in November. This election is also an opportunity for motorcyclists to ensure that politicians hear that one of our primary demands is legislation addressing the issue of motorcycle profiling.
They work for the people. Let's make sure they know what the people want.

DISCLAIMER: Although comments are encouraged and appreciated, not all comments will be posted by Motorcycle Profiling Project LLC. The Motorcycle Profiling Project LLC appreciates oppositional viewpoints but will not post any comments that do not contribute to a respectful and meaningful discussion or are blatantly discriminatory or otherwise offensive. Resubmissions will be considered at the commenter's request.