Reports Say Maryland's New Law Reduces Motorcycle Profiling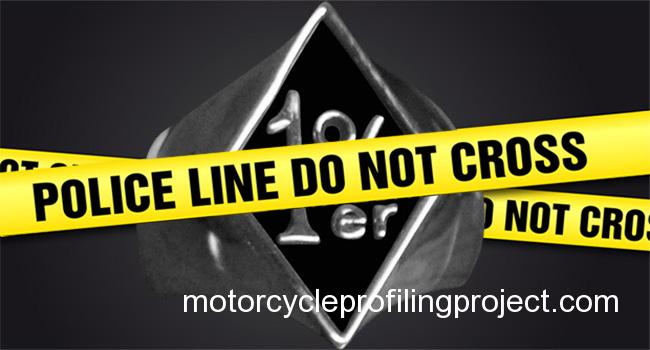 On Saturday, October 1, 2016 Maryland's new anti-motorcycle profiling law went into effect. Maryland is now officially the second state to have an anti-motorcycle profiling law on the books. Washington State passed a similar measure in 2011 and has enjoyed a reduction in profiling incidents since then. Will the new law result in a similar reduction in Maryland? Early indicators suggest the answer is yes.
Although the law went into effect less than a week ago. Senate Bill 233 landed on the Governor's desk after unanimously passing through both chambers of the statehouse and was signed into law on May 19, 2016. The MPP reached out to two individuals that have their finger on the pulse of the community (Bill "Colt" Kaitz from the Maryland US Defenders and Michael "Bighead" Abbott from Thunder Roads Magazine.) to determine whether there has been any reduction in profiling incidents involving motorcyclists in Maryland.
No Profiling Incidents Are Being Reported
Bill "Colt" Kaitz, head of the Maryland US Defenders, served as the main lobbyist for the anti- motorcycle profiling effort in 2016 and regularly communicates with both legislators and Maryland bikers. The Maryland US Defenders is the only network connecting many clubs and independents involved in the state's motorcycle rights movement. Kaitz is also the co-founder of the MPP and a member of the Legion MC from the Baltimore area.
Although not necessarily dispositive proof, Kaitz says, "I have not received any validated reports of motorcycle profiling since the Governor signed the bill into law in May. And being the main spokesperson and lobbyist for the motorcycle profiling effort in Maryland, I regularly received reports of profiling incidents before the law passed. If profiling were occurring at the same level, then logic says I would be receiving at least some reports."
No Mass Profiling At Ocean City Bike Week 2016
Video obtained through public information requests proved that law enforcement, specifically the Maryland State Police, conducted mass motorcycle profiling stops during Ocean City Bike Week in both 2014 and 2015. This video evidence was presented by Bill "Colt" Kaitz to the state legislature in support of the new law.
The MPP spoke with Mike "Bighead" Abbott, Owner/Publisher at Thunder Roads Mid-Atlantic Magazine headquartered in Maryland, and asked whether he believes the new law has had any short term impact. Bighead covered the motorcycle profiling efforts in Maryland when they began in 2015 and he regularly attends Ocean City Bike Week providing firsthand insight and information.
The MPP asked Bighead if there were any motorcycle profiling incidents during OC Bike Week held September 15-18, 2016, after the Governor signed the law on May 19th, but before it officially became effective October 1st. Here's what he said:
MPP: First, can you describe your connection to the MD motorcycling community?
Michael "Bighead" Abbott: I've been involved in the motorcycle community for almost 20 years. Me and two other friends purchased the Thunder Roads Mid-Atlantic Franchise in September of 2012 to inform the community of the events and news in the area. I've been a member of an MC, a charity association, and a social riding club. I've rode up and down the east coast and as far as west as Arkansas. (I have ridden through Arizona, but I flew out and rented a bike.)
I didn't really see what was going on in the community, until I was invited to look a little deeper by a close friend. He told me about the fight the Mongols were going through with their patch. After doing some of my own investigation, and reading about other incidents of profiling and blatant bigotry towards the motorcycle community, I attended a regional NCOM convention in Glen Burnie Maryland. One of the key note speakers was "Double D". It was his speech and passion that hooked me, and got me involved in I got more involved with the Motorcycle Rights Organizations (NCOM and Abate.) Since then, I've been doing what I can to help promote the issues, and spread the word about meetings and rallies, to get more people involved in changing the laws in Maryland.
MPP: Second, describe the differences, if any, between the Ocean City bike week event before the new anti-motorcycle profiling law passed in MD and this year's event which followed the law unanimously being approved by the state legislature and signed by the Governor.
This year Ocean City Bike week as held September 15th – 18th, 2016. The new Anti- Profiling law didn't take effect until October 1st, 2016.
Bighead: The biggest difference I noticed between the 2016 Ocean City Bike Week and in the past was who was pulled over. Over the years, while riding through the main drag of Ocean City, I have seen bikes pulled over almost every third block. With a majority of the bikes pulled over, being ridden by someone wearing an MC patch. And during the two highest attending days, Friday and Saturday, I would see entire clubs pulled over by several police vehicles representing multiple organizations.
This year, where the police were still pulling over bikes, the frequency was not nearly as was seen in the past. I am only aware of one incident where someone wearing a patch was pulled over during the week. That's not to say it didn't happen, I just wasn't aware of any other incidents.
And I didn't see the plate scanners set-up at the entrance to the main parking area as I've seen in the past. From what I saw, and speaking with a few of the patrol officers, the police were focused on speeding, wheelies and other stunts, and handlebar height. At no time, did I see an entire club pulled over by the police. A big difference from prior years, and I credit this to the anti-profiling bill.
Conclusions
The MPP is proud to have been a part of Maryland's efforts, and going forward other states should gain confidence that an aggressive lobbying strategy can work well and work quickly. We now have anti-motorcycle profiling laws on each coast. The momentum being created is undeniable. There is currently a proposed Federal resolution that encourages other states to follow Washington and Maryland's lead. H. Res. 831 makes motorcycle profiling a national policy discussion. Maryland's success serves as a model for an effective and collaborative grassroots legislative campaign and lobbying strategy resulting in a law that reduces profiling.