Maryland's Motorcycle Profiling Law Headed To Governor's Desk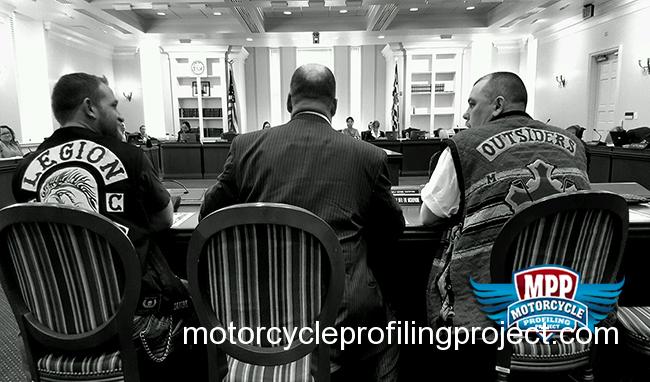 Maryland will become the second state in America with a law condemning motorcycle profiling. With 62 sponsors, including the Chair of the House Judiciary, HB 785 unanimously passed through all committees and both floors of the legislature with an overwhelming show of non-partisan legislative support and is headed to the Governor's desk for signing. The Governor has been a strong supporter of the motorcycling community, so that signature is all but guaranteed.
Unanimous approval of a law addressing motorcycle profiling speaks for itself. The fact that both Washington State and Maryland were able to pass near identical legislation into law without a single no vote across the board is monumental. This includes every active and former law enforcement officer serving in the legislature.
Maryland followed the same grassroots lobbying strategy and policy arguments developed in Washington State. Maryland's success is definitive proof that manpower changes almost everything about lobbying and strategy. The process in both states took approximately 15 months and only 2 legislative sessions. And those taking the lead in both states were not seasoned lobbyists. They were relatively new and embraced a vision not jaded or constrained by 30 years without sufficient manpower.
The Motorcycle Profiling Project was founded by individuals that were on the forefront of the effort in Washington State because of how well the defined process worked in Maryland. The entire reason the MPP exists is to replicate the successes in Washington and Maryland by providing hands-on assistance to any state trying to pass laws addressing motorcycle profiling and discrimination, step by step, beginning to end.
The activists in Maryland are a testament to the idea that hard work, preparation, persistence and manpower translates to success. In 2015, Lenny and Shelley Holcomb from ABATE collaborated with the Maryland Confederation of Clubs and jump started the process. The bill passed the Senate unanimously but ran out of time. In 2016, the Holcombs moved to South Carolina and the COC took the lead.
Learning from the previous session, Bill "Colt" Kaitz, co-founder of the MPP, took charge of the lobbying effort. In only his second year, Colt is recognized as one of the best lobbyists in Annapolis by legislators themselves. Colt is now a household name to virtually every legislator in Maryland and it happened very quickly. The political capital generated by this one man will benefit the state of Maryland and beyond for many years to come.
Learning how to direct manpower in support of properly prepared policy analysis and strategic planning has resulted in the unanimous passage of a law to address motorcycle profiling in the only two states in America that have diligently followed the same process and embraced the same philosophy. The results are irrefutable.
Motorcycle profiling is a national issue in America. Laws addressing the issue are now reality coast to coast and even federal legislation is being considered. Maryland is an excellent example.