Unity and Survival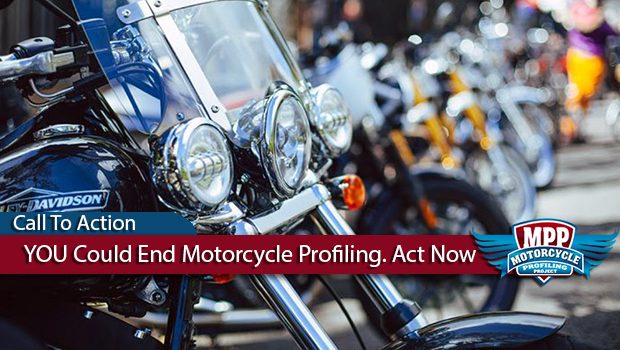 Published on May 22nd, 2018 | by David "Double D" Devereaux
2
How to Help End Motorcycle Profiling In America
If you believe that motorcycle profiling by law enforcement agencies is wrong and should not be tolerated, please use the link below contact your representatives in Congress and ask them to support the Motorcycle Profiling Resolution (H.Res.318 and S.Res.154).
The Motorcycle Riders Foundation is working with the National Council of Clubs and the Motorcycle Profiling Project to call on our elected officials to end unconstitutional profiling of motorcyclists across our county. If your member of congress has signed on, you can still ask them to lean on their colleagues to support these resolutions.
TAKE ACTION NOW: Tell Congress that pulling over a motorcyclist because of his clothes, cut or bike is discriminatory
http://cqrcengage.com/mrf/app/write-a-letter?2&engagementId=444013

DISCLAIMER: Although comments are encouraged and appreciated, not all comments will be posted by Motorcycle Profiling Project LLC. The Motorcycle Profiling Project LLC appreciates oppositional viewpoints but will not post any comments that do not contribute to a respectful and meaningful discussion or are blatantly discriminatory or otherwise offensive. Resubmissions will be considered at the commenter's request.