F%*K The Spokesman Review For Disrespecting Fallen Gypsy Joker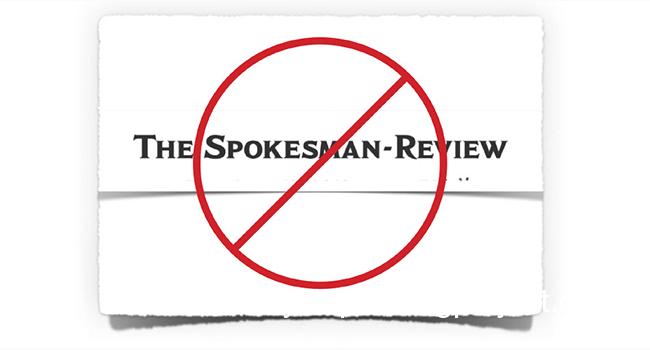 The Spokesman Review used William C. Casteel's tragic death on Sunday, August 28th as an opportunity to spout sensationalized rhetoric that had zero relevance to the accident.
The Spokesman Review frames Casteel as a Gypsy Joker motorcycle "gang" member with a criminal record instead of as a motorcyclist and human being that was tragically killed when he was forced to lay his motorcycle down when an automobile turned in front of him.
The Spokesman Review is a primary example of media sensationalizing motorcycle club culture and, in this case, completely disrespecting the facts. More outraging is using a man's tragic death as an opportunity to disparage his life.
I knew this man. On numerous occasions I trusted him with my life when I rode my motorcycle 2 feet off his back wheel. I like to be at the front of the pack. Who doesn't? But I remember how I always knew exactly what was happening in the pack because he communicated so well. He was one with his motorcycle. I respected the way he rode a bike.
I don't give a f*#k what mistakes people think he made in his life. To me they're not relevant. He paid tenfold for anything he ever did do. He was only 47 when he died. He was a righteous man that had more class than 99% of all people.
So, F*#K THE SPOKESMAN REVIEW! BLOW ME!
Rest in Peace Billy.
With Deep Respect,
Double D
Read the bullsh!t article here