NY Police Detain 169 Motorcyclists on Long Island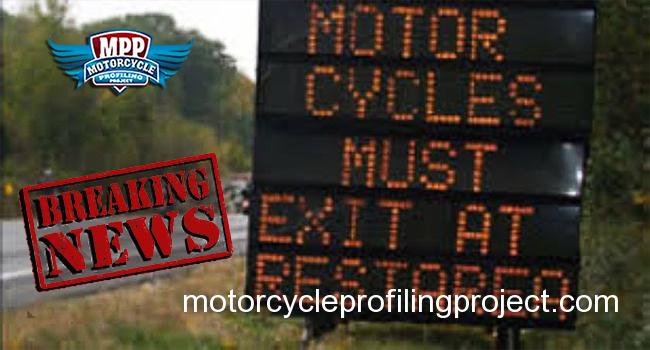 The battle over motorcycle-only checkpoints is not over. Although Congress banned federal funding for motorcycle-only checkpoints in the 2015 Fast Act, these discriminatory stops continue in some states without federal assistance. On November 6, 2016 Suffolk County Police Highway Patrol Bureau officers, New York State Police troopers and MTA Police officers conducted motorcycle safety checkpoints on eastbound Sunrise Highway at exit 55 and eastbound Long Island Expressway. 169 motorcycles were stopped and 54 citations were issued. Checkpoints are a form of motorcycle profiling that impact all motorcyclists. Those cited were independents, not club members.
Cloaked under the justification of safety, motorcycle-only checkpoints unfairly target motorcyclists and motorcycles as a form of transportation. According to the AMA, "Motorcycle–only checkpoints are discriminatory, forcing riders and their passengers to do something not asked of other citizens, simply because we choose to travel on two wheels, or three, instead of four. The AMA believes the money used for these operations could be better spent supporting programs that conduct rider education, reduce distracted driving and encourage motorist awareness of motorcycles."
What's the solution? Motorcyclists in New York State should unify and push for a state prohibition against motorcycle profiling which would include discriminatory motorcycle-only checkpoints.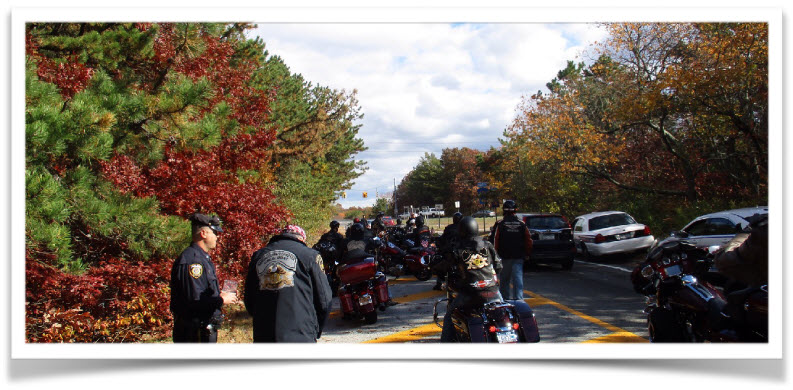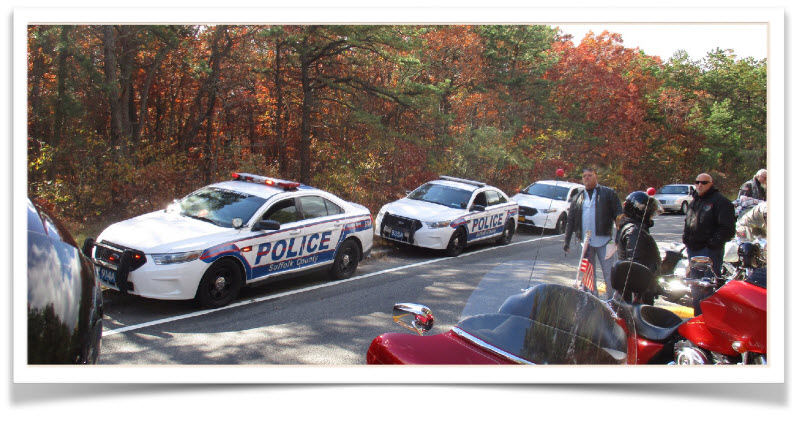 Suffolk Police News Release

For Immediate Release
November 6, 2016
Incident: Fifty-Four Summonses Issued at Motorcycle Safety Checkpoints
Location: Eastbound Sunrise Highway and Eastbound Long Island Expressway
Date/Time: Sunday, November 6, 2016 from 11 a.m. to 2 p.m.
Suffolk County Police Highway Patrol Bureau officers, New York State Police troopers and MTA Police officers conducted motorcycle safety checkpoints today on eastbound Sunrise Highway at exit 55 and eastbound Long Island Expressway between exits 65 and 66.
Officers stopped 169 motorcycles between 11 a.m. and 2 p.m. as they passed through the checkpoints and a total of 54 summonses were issued for the following violations:
14 Unlicensed Operator
2 Suspended License
10 Un-inspected Motorcycle
3 Unregistered Motorcycle
2 Uninsured Motorcycle
10 Helmet Not Approved by New York State Department of Transportation
6 Modified/Loud Exhaust System
1 Other Equipment Violations
6 Failure to Comply with Lawful Order
A criminal charge is an accusation. A defendant is presumed innocent until and unless proven guilty.
Authority: Timothy D. Sini, Police Commissioner
16-351243 Suffolk County Police Department VC/1835