Idaho DMV Unconstitutionally Denies Service For Motorcycle Club Colors
On July 2nd, 2020, a Canyon County, Idaho Sheriff denied a prospect for the Vagos Motorcycle Club access to the Canyon County Department of Motor Vehicles to renew his license. It has been long established that an employee of the government is constitutionally prohibited from denying access to an individual wearing motorcycle club colors, or otherwise discriminating against them in any way. The actions of the Canyon County DMV are a blatant violation of the 1st and 14th Amendments and expose public officials to liability under 42 USC Section 1983. The Canyon County Sheriff's Department and DMV should immediately cease and desist the practice of denying access to individuals engaged in protected expressive conduct, such as wearing motorcycle club colors. The actions of the Canyon County DMV, although not in direct violation, are 100% inconsistent with the new law prohibiting motorcycle profiling that went into effect July 1st, 2020.
The Details
ABATE of Idaho reported this incident to the MPP and provided the following statement from the individual denied his Constitutional right of expression:
"I, Justin Burchard, on the 2nd of July 2020, went to Canyon County DMV in Caldwell ID. At approximately 8:35 am I walked up to entrance and was stopped by an officer [Canyon County Sheriff] and told I could not enter the facility wearing my motorcycle club vest. I did not argue with the officer… His description was Caucasian male in his mid 40's dark hair slender build. I felt it was a violation of my rights."
Denying Access Is Unconstitutional
Cohen v. California (1971) established that individuals have a 1st Amendment right to wear clothing which displays writing or designs in public spaces. The Supreme Court concluded that an individual wearing a shirt reading "F*#K THE DRAFT was protected expression in a courthouse. See Cohen v. California, 403 U.S. 15 (1971).
In Sammartano v. First Judicial District Court (2002) the 9th Circuit Court of Appeals applied Cohen and said that wearing of motorcycle club colors in a government building is protected speech under the 1st Amendment. Arguments relating to intimidation or the potential for violence based on general stereotypes do not overwhelm this right. See Sammartano v. First Judicial District Court, 303 F.3d 959 (9th Cir.2002).
In Coles v. Carlini (2015), relying on Supreme Court precedent, a US District Court recently concluded that the government may not impose restrictions on an individual solely because of displaying membership in a motorcycle club. Importantly, these protections extend to members of clubs that law enforcement has labeled gangs or criminal organizations.
There is "no evidence that by merely wearing [motorcycle club] "colors," an individual is "involved in or associated with the alleged violent or criminal activity of other [motorcycle club] members. It is a fundamental principle that the government may not impose restrictions on an individual "merely because an individual belong[s] to a group, some members of which committed acts of violence." In fact, the Supreme Court has long "disapproved governmental action . . . denying rights and privileges solely because of a citizen's association with an unpopular organization." Healy v. James, 408 U.S. 169, 185-86 (1972) (See Coles v. Carlini, US District Court for the District of New Jersey, Civil No. 10-6132 OPINION, 9/30/2015, p.28)
Federal Courts say, "On balance, a motorcycle club member's hardship in not being able to express their views and the public interest in protecting speech outweigh the Government's interest in suppressing an intimidating symbol." 1 "Though the symbol may at times function as a mouthpiece for unlawful or violent behavior, this is not sufficient to strip speech of its First Amendment protection." 2 Prohibiting speech of this nature constitutes an attack on a particular viewpoint.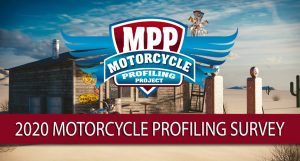 ---
Ramon Rivera v. Carter, ATF, Case No. 2:09-cv-2435 (C. D. 2009)
Rivera citing Ashcroft v. Free Speech Coalition, 535 U.S. 234, 253 (2003) ("The mere tendency of speech to encourage unlawful acts is not a sufficient reason for banning it. . . .First Amendment freedoms are most in danger when the government seeks to control thought or to justify its laws for that impermissible end.")